PORCH-SIDE SERVICE HOURS START JUNE 15TH:
Mon:  2 p.m. to 8 p.m

Tues:  11 a.m. to 7 p.m.  (Storytime cancelled)

Wed:

Closed

Thurs:  11 a.m. to 7 p.m.

Fri:

Closed

Sat:  11 a.m. to 3 p.m.

Sun:

Closed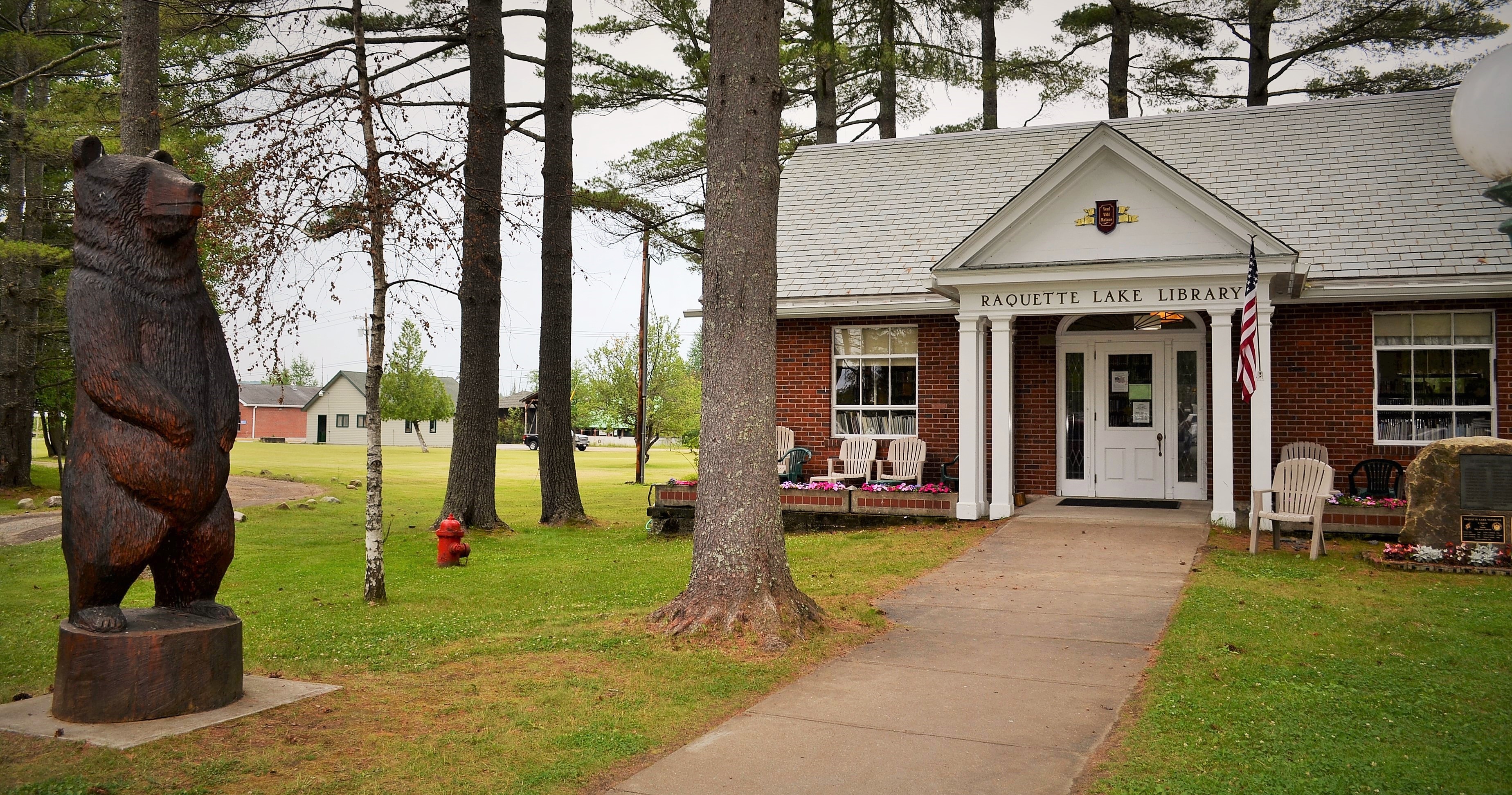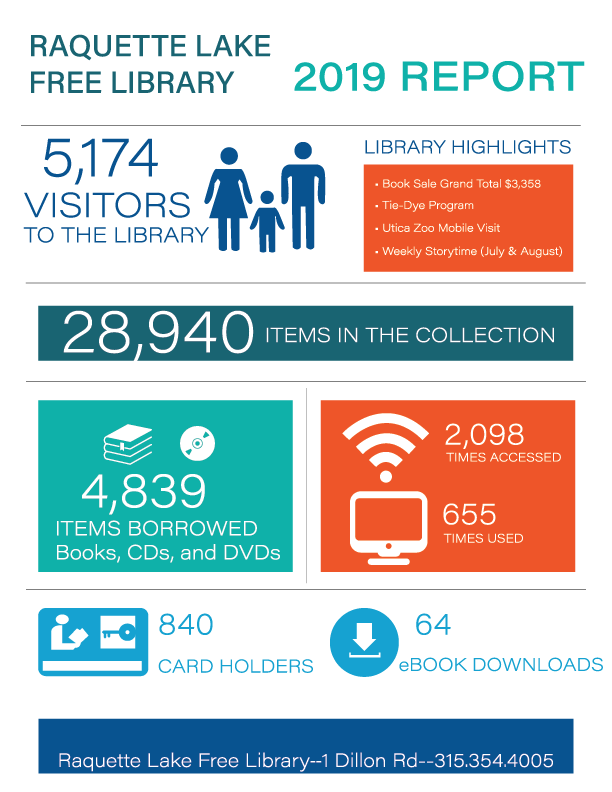 PORCH-SIDE SERVICE INSTRUCTIONS: 
We are encouraging patrons to bring all returns during open hours and place in drop box.
Patrons can request items either through the catalog on our website, raquettelakelibrary.sals.edu
OR by phone and we will set a time for pick-up. 
We will bring the items out to the walkway.
Please make sure you have your library card or driver's license for proof of pick up.